IMPACT Safety
Our relentless commitment to Health, Safety, and Environment (HSE) is paramount to living out our values and fulfilling our vision to be the best; the most exceptional team, tackling challenging opportunities with world-class innovation, and positively impacting our communities every day. At IMCO, we hold a fierce commitment to health, safety, environment, and communities. We ask all employees and partners to join us in this commitment.
Whether it's a busy interstate or an industrial plant, we must understand the critical operating environment and the risks associated with the work we do. Protecting life, limb, environment, and communities is critical to our business and our team. We work to identify risks and adjust our plans and actions to mitigate those risks. Employees participate in a project wide risk analysis and a personal risk analysis every day before beginning work on a project site, to recognize, evaluate, and plan for the specific risks they will face each day. Open, respectful, and constant communication about safety and risks is necessary to maintain a safe work environment. We grant authority and responsibility to all site personnel to address any instance where safety is a concern.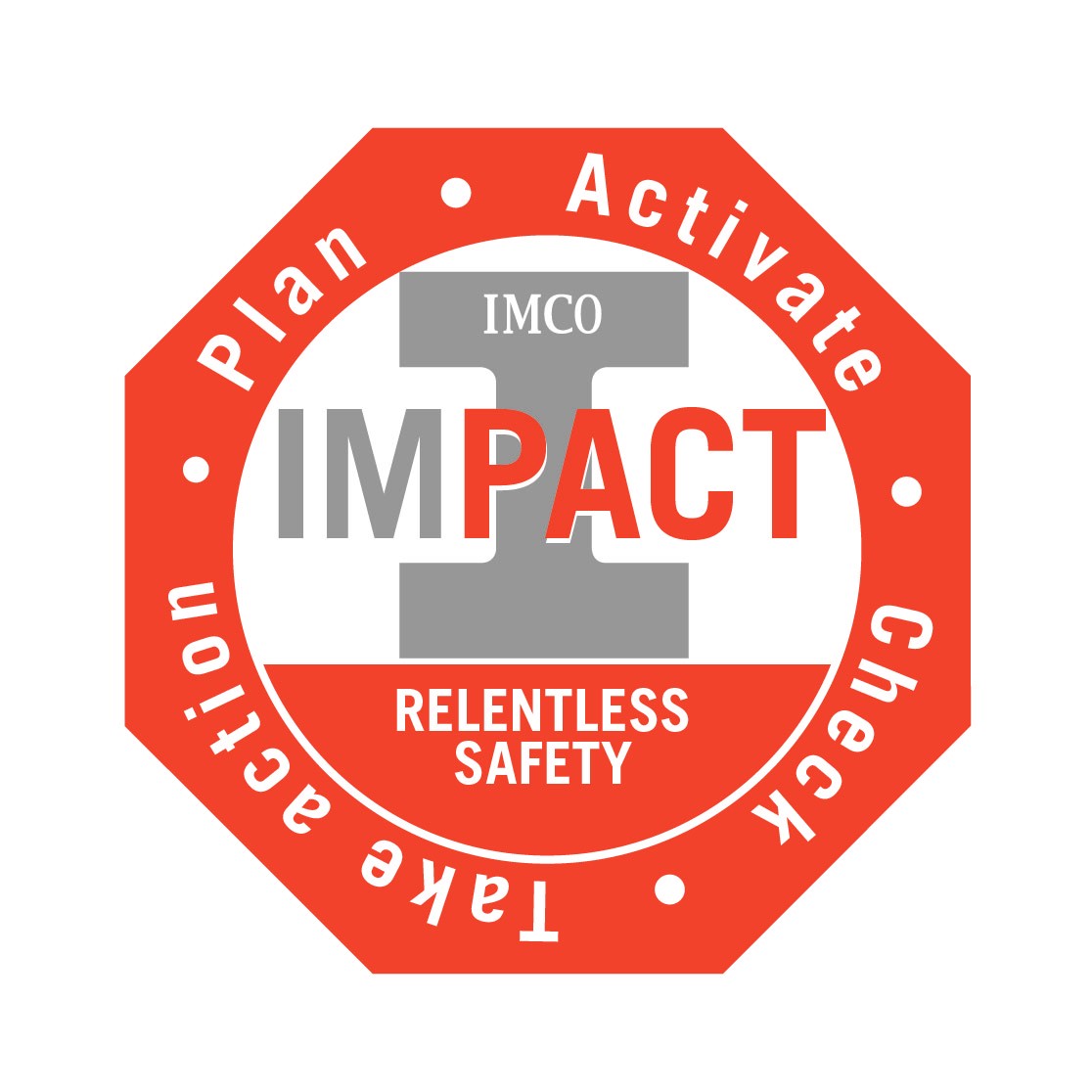 IMPACT is our safety program and stands for the "IMCO PACT" to work safe. This comprehensive program includes planning, training, internal and external reviews, accountability, and continuous improvement. It is our commitment.
IMCO CLIENT TESTIMONIALS
"Safety is our number one concern, and the IMCO crew was right there with us. There is no room for mistakes; we don't have a plan B in the petroleum industry. The safety of our crews, infrastructure and the environment is our goal when undertaking major projects.  It was comforting for us to have IMCO working on this project communicating constantly and paying very close attention to detail while conducting the project from start to finish without a near miss or failure to follow a permitted procedure."
- DALE E. MCCLARY, PIPELINE MAINTENANCE TECHNICIAN, KINDER MORGAN
"I have had the great pleasure of working closely with IMCO's staff and management; It has been gratifying for me to watch IMCO's HSE management program grow into one of world class stature. Their commitment to and support of the HSE management program has not wavered during this journey.  I have been in safety management for 30 years and can truly say IMCO's commitment to providing a better, safer work environment for its employees and it's endless pursuit to accomplish that goal is unprecedented in my experiences."
 - BRUCE RAYMOND, CSM, CHMS, SENIOR SAFETY MANAGER, FLUOR ENTERPRISES