AGC Honors Imhof, Ferring
Event Date:
Monday, January 31, 2011 - 9:30pm
The Daily Journal of Commerce, January 31, 2011. By Jerry Vanderwood, AGC of WA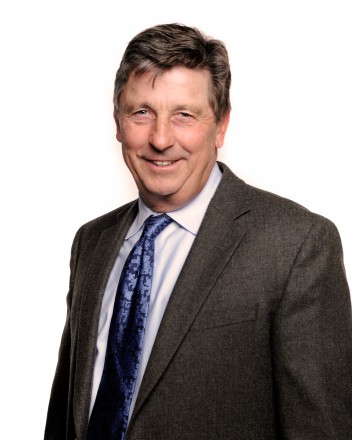 The AGC of Washington honored Frank Imhof, president of Imco General Construction of Ferndale, as Contractor of the Year and Mike Ferring, partner in the law firm Ferring & DeLue LLP of Seattle, as Affiliate of the Year during its annual convention on Jan. 28.
Several others were recognized for member recruitment and long-time membership.
Imhof is a member of AGC's board of trustees and served as its Northern District representative for the last two years. He is also very active in government affairs at the local, state and federal levels.
"Frank is a true leader with regard to representing the construction industry in the legislative and political processes," said 2010 AGC of Washington President Tom Zamzow of Granite Construction.
"He has helped the association develop and strengthen relationships with key policymakers, including city and county officials, state legislators and members of Congress," Zamzow said. "He's always willing to take the time to represent the industry before legislative bodies and to help get AGC-supported candidates elected to office. Frank never misses a chance to remind elected officials of their responsibilities to their constituents."
Imhof's colleague on the AGC board, Steve Isenhart of Tiger Construction, concurs.
"Frank brought government affairs to the forefront in the AGC Northern District," Isenhart said. "He sets an example of positive and productive involvement in legislative issues, and pushed contractors to understand the importance of government affairs."
Isenhart cited some examples of Imhof's active involvement, such as his efforts to fly contractors in his own plane to Olympia for industry lobbying efforts. Plus, Isenhart noted that in recent years Imhof organized a tour of Imco's Guide Meridian construction project for policymakers to increase their understanding of the challenges of public construction projects.
Frank and Patti Imhof founded Imco in 1978. The company emphasizes safety and last year won an AGC Build Washington Award for Safety Excellence. It has won that award in previous years, too.
"Frank's not just an industry leader, he's also a community leader," Isenhart added. "Frank and Patti Imhof are heavily involved in just about every charity in Whatcom County."
Among other philanthropic roles, Imhof is president of the board of trustees for the PeaceHealth St. Joseph Medical Center Foundation.
Ferring was honored as Affiliate of the Year for his service as chairman of AGC's legal affairs committee.
"Mike serves the AGC community as chairman of this important committee that, among other things, helps AGC evaluate legislative proposals and supports the chapter's lobbying efforts," said Zamzow.
"Under his leadership, the legal affairs committee has prepared amicus briefs on behalf of AGC for state Supreme Court cases important to the industry," he said. "Plus, Mike provides wise counsel to the AGC as it determines whether or not to be more directly involved in matters before the court."
AGC's government affairs director Rick Slunaker noted that Ferring has played a central role in interviewing and recommending candidates for judicial offices.
"Mike leads a committee of premier construction industry attorneys, and manages to get consensus with his calm demeanor and gentle humor," Slunaker said. "Plus, he led a revitalization of AGC's One-Call Service, through which AGC contractors can get free initial legal advice."
Ferring's practice includes civil litigation and dispute resolution principally in the areas of construction, government contracts, real estate and employment. Before entering private practice, he worked for the Corps of Engineers as district counsel in Seattle and St. Paul, Minn.
At the convention, AGC also presented a Membership Award for Best Growth to AGC's Central District (Brian Parsons of Pipkin Inc., district representative, and David Kearby, AGC Central District manager).
AGC also recognized Lakeside Industries for 75 years of AGC membership, and Ellstrom Manufacturing and Holroyd Co. for 50 years of membership. Several companies were cited for 25 years of membership: Apply-A-Line, Cascade Concrete Sawing & Drilling, Green & Yalowitz, Mayer Construction Co., McGavick Graves P.S., Morgan & Son Earthmoving, Pacific Mobile Structures, Pape Machinery, Petersen Brothers Inc., Tri-State Construction, Westmark Products, and Wetherholt and Associates.
Jerry VanderWood is director of communications for the AGC of Washington.