Fir Island Farms Estuary Restoration Groundbreaking Event
Event Date:
Tuesday, June 30, 2015 - 1:00pm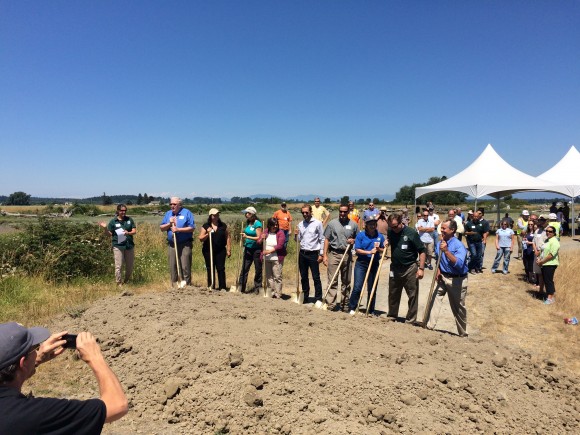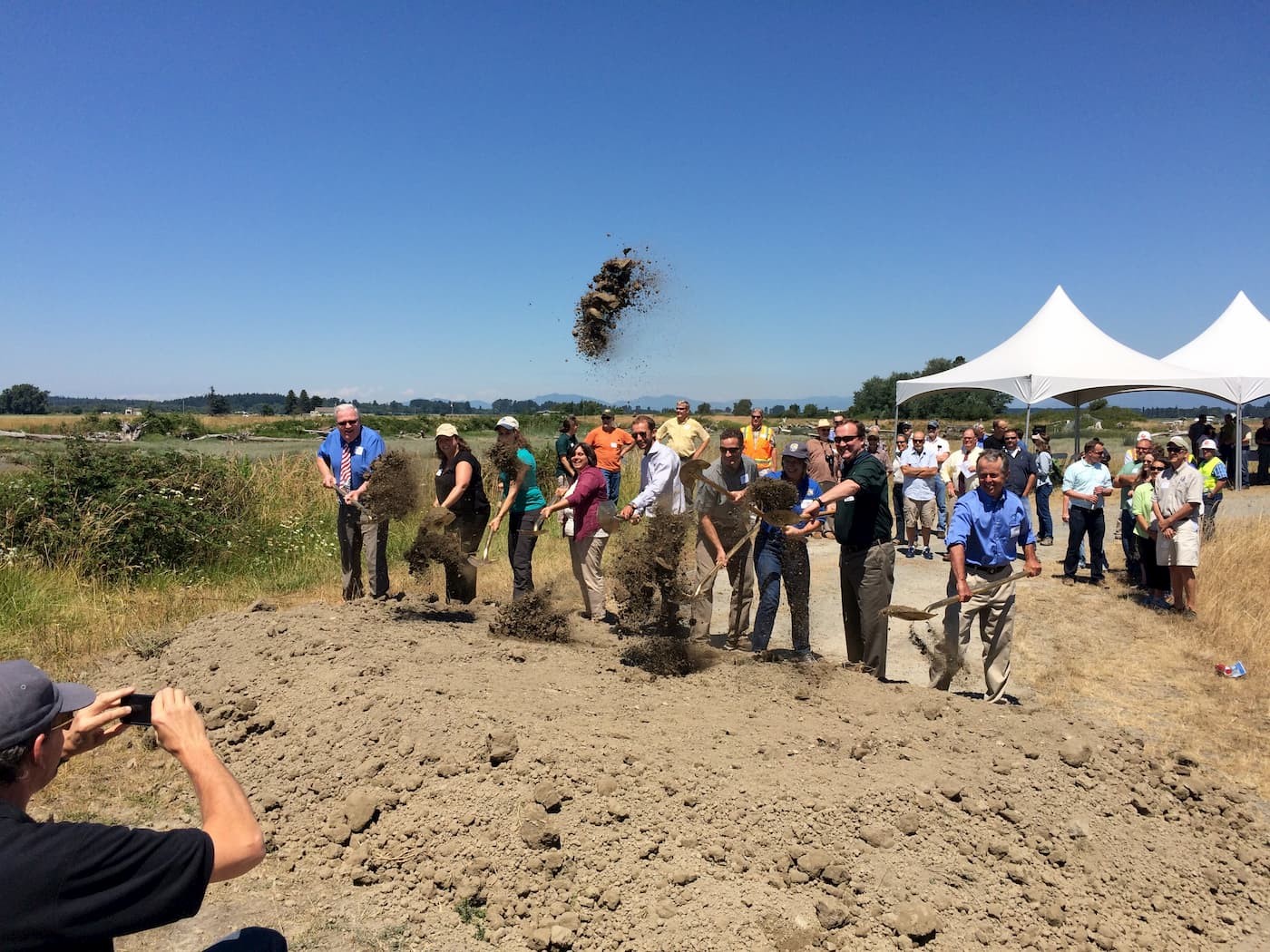 A great kick-off to a great project!  Yesterday marked the official beginning of this important multi-year project that restores estuary habitat for juvenile salmon and improves a treasured snow goose reserve.  Pictures show IMCO President, Tyler Kimberley, along with representatives from our partners on the project.  See the list of partners below. 
• National Oceanic and Atmospheric Administration
• Puget Sound Partnership
• Seattle City Light
• Skagit Conservation District
• Skagit County Consolidated Dike and Drainage District #22
• Skagit Fisheries Enhancement Group
• Skagit River System Cooperative
• Skagit Watershed Council
• The Nature Conservancy
• U.S. Fish and Wildlife Service
• Washington State Recreation and Conservation Office
• Western Washington Agricultural Association