IMCO's Frank Imhof Becomes AGC of Washington President, Featured in DJC
Event Date:
Monday, January 29, 2018 - 8:15am
Interview by the Daily Journal of Commerce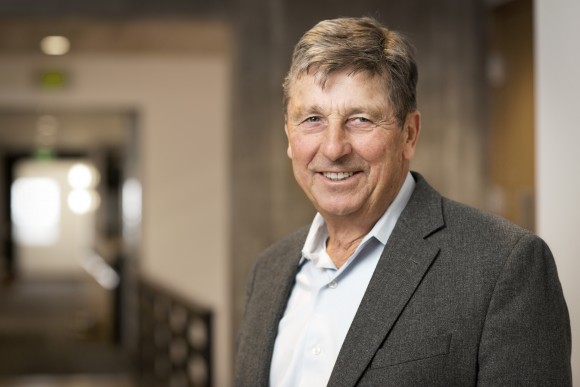 Daily Journal of Commerce article written by JOURNAL STAFF
A link to the full article can be found here.
"Imhof's focus: workforce, open competition

Frank Imhof could have been a dairy farmer, like his father, but instead found a love for construction.

That was a good thing for the construction industry and the AGC, as Imhof has served on the association's board of trustees, has represented its Northern District, and has been active in government affairs at the local, state and federal levels.

Now Imhof is taking the reins of the AGC of Washington as its 2018 president.

Here's what Imhof, who founded Ferndale-based IMCO General Construction 40 years ago with his wife, Patti, had to say:

Q: What are your priorities for the AGC this year?

A: Attracting and developing our workforce. We need to grow and support our future construction workforce. We have an aging workforce: according to AGC the average construction worker is 48.

As an industry, we must be better at telling our story to young people about the exciting and satisfying careers our industry offers. We need to come together to support trade programs, and provide more opportunities for students to explore construction. The same things that drew me over 40 years ago still apply: creativity, innovation, the best people, exciting opportunities, and our industry always offers new challenges.

Our high school students don't understand what a great career construction is. There are tremendous opportunities. Construction and journeymen craftworkers are earning $55 per hour as carpenters and equipment operators. Our students can finish high school, go into a construction apprenticeship program and be making 50 percent of journeyman wages while being trained.

Q: How about another priority?

A: Open and fair competition in public works contracting. We need open competition to keep our industry affordable. The expansion of government-mandated project labor agreements is excluding many qualified contractors, including qualified minority and small businesses, from participating in public projects. Eliminating competition and skilled workers is not good for our industry, our members, or our communities.

We need to keep our industry competitive so that taxpayers can invest in infrastructure. We need regulations that are practical and good for everyone; good for our communities, business (including our small and minority businesses), taxpayers, and our environment. PLAs are resulting in fewer competitors on projects and are increasing the cost of construction for the taxpayers. Open competition fuels innovation and efficiency, which are good for taxpayers.

Q: One more priority?

A: Small businesses should not be excluded from the public contracting market. Many local and state agencies are excluding minority and small businesses from competing on public contracts. We are looking for new and innovative ways to encourage and support small business enterprises. The future of our industry is dependent on growing a diverse workforce, and we need ways to truly support minority and small businesses.

Q: What influenced you to get into construction?

A: When I was young, I had every intention of becoming a dairy farmer, just like my dad. I started working construction as a landscape laborer when I was a 19. It turned out, I was working for my future father-in-law. I met my wife three years later, on a dance floor, and later found out that I had been working for her dad, who I have always admired.

When I got into construction in college I ended up loving the people. The workers doing the physical labor were my heroes. I loved the challenges and the creativity it took to build each project. I loved that it was always something new.

Q: What is something most people don't know about you?

A: I have worked nearly 50 years in the construction industry, and it's time for me to give back to the industry I love. I love construction people. I want to give back to our workers and to everything this industry has given to me.

I had over 40 different jobs before I finished at Washington State University, where I majored in agricultural economics, and believe it or not, I was never fired.

I love the outdoors, and I love nature. I believe in protecting our natural resources. I have spent most of my life outside enjoying nature.

Q: What was your first big break as a construction company owner?

A: That's a tough one. I guess it was IMCO's second contract. It was big for us at the time, about $350,000 in 1979. It was a challenging lake restoration project for Kitsap County at Long Lake. We were cleaning and restoring the polluted lake. We were dredging the lake and building dikes out of sandbags to install a submarine pipeline and fish ladder to allow the fish to go from the lake into a creek.

My biggest break ever was meeting Patti (my wife) before we were in business. Sticking with her was the most important decision I ever made, and she helped me build IMCO into the great company that it is."