IMCO Project Wins National Award
Event Date:
Wednesday, May 1, 2019 - 9:45am
Yesler Way Wins 2019 National Award for Public Works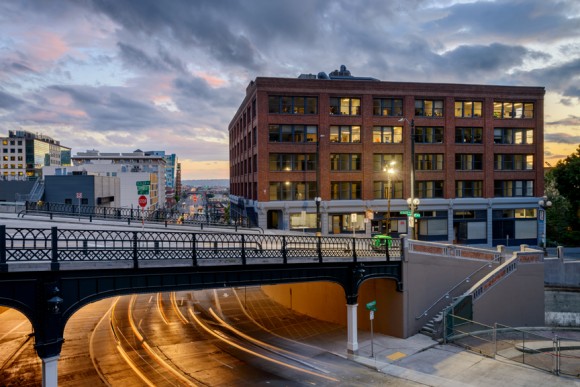 Seattle Daily Journal of Commerce article written by JOURNAL STAFF
A link to the full article can be found here.
"Each year, APWA chapters nationwide honor top public works projects in five categories: structures, transportation, environment, historical restoration/preservation, and disaster or emergency construction/repair. National winners are selected from them.


Yesler Way Bridge Reconstruction. Built in 1910, Yesler Way Bridge is one of Seattle's oldest permanent steel roadway and original streetcar bridges. The bridge carries more than 6,000 vehicles daily, but the risk of catastrophic collapse from vehicle impacts meant that it critically needed safety improvements.

To preserve historical elements, multiple 3D scans were performed so the bridge could be analyzed after it was deconstructed. Those elements were cleaned, repaired, adapted, and in some cases, refabricated.

The project overcame significant challenges throughout design and construction, including unforeseen conditions. It was completed within the estimates and time frame approved by the city.

Category: Historic Restoration/Preservation ($5 million-$25 million)

Owner: Seattle Department of Transportation

Primary contractor: IMCO General Construction

Primary consultant: HDR"