'The Lewiston Tribune' Features IMCO, Lewiston Water Treatment Plant Project
Event Date:
Sunday, June 6, 2021 - 8:00am
Lewiston's water treatment and distribution system on track for full upgrade in the next year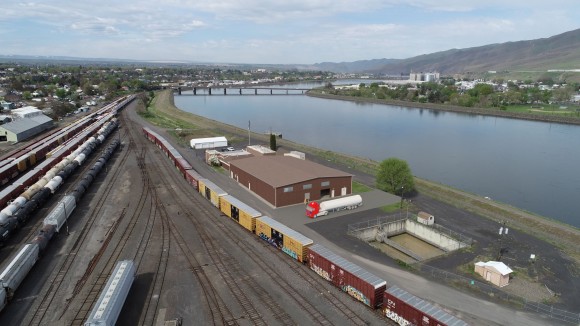 The Lewiston Tribune article by Joel Mills highlights features of the historic plant, project funding, and plans for the design and construction of the new plant.
A link to the full article can be found here.
"...water projects supervising engineer Alannah Bailey said the plan devised by the city and project contractor IMCO General Construction should ensure that water rationing won't become an issue during peak irrigation season in 2022...



...Conditions at the old plant have been deteriorating for generations, with corrosion of pipes and disintegration of concrete as the major issues. The state of the plant has threatened its reliability, and its ability to meet environmental regulations, according to the city. But the new plant will feature a state-of-the-art filtration system that uses porous membranes to remove particles and microbes.

"It essentially restricts anything of a certain size from getting through," Bailey said. "So you can't produce poor-quality water. It's impossible."

...According to the city, IMCO's design and construction plan will help meet objectives that include keeping the project on budget at its existing location, allow for future expansion, implement integrated controls for the entire water system and — most importantly — keep the taps flowing for residents and businesses until the new plant comes online in late 2022 or early 2023.

Once complete, it will join the city's wastewater treatment plant in North Lewiston as fully updated facilities ready to serve residents for decades to come..."